As summer is closing to an end, award season is looming and Sony unleashed a few days ago the American Hustle trailer which some people are still trying to cope with.
ON my left, we have the director on fire, David o Russell who just can't help but getting Oscars and Oscar nominations for his cast members since The Fighter.
The movie has a Scorcese vibe so the comparison is fitting.
American Hustle has the ultimate sexy cast circa 2013 : Bruce Wayne, Lois Lane, Hawkeye, the dude from Hangover and that young talented lady :
Ah, yes, her, Jennifer something ...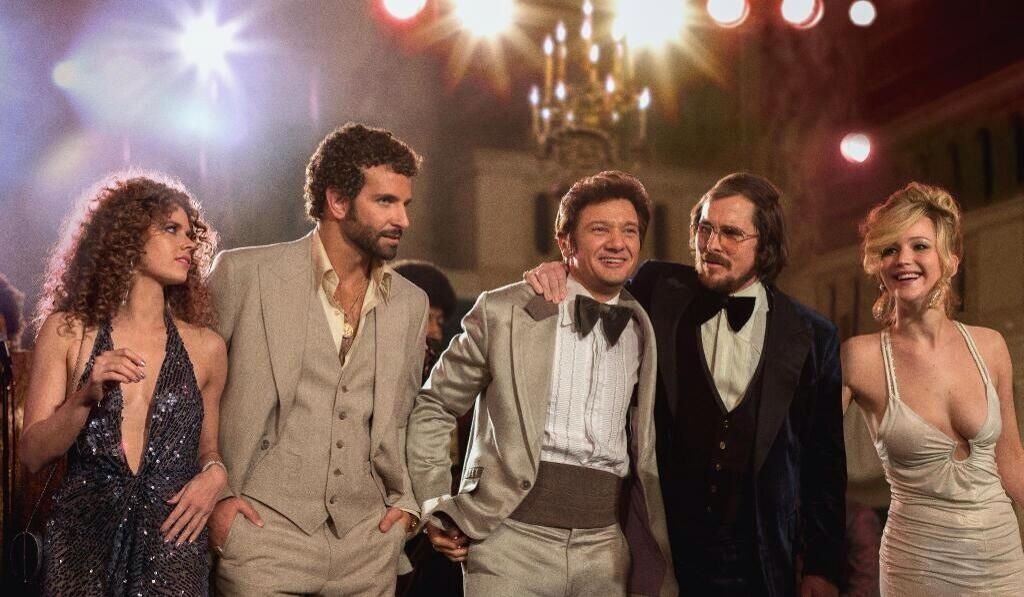 On my right, the fifth Leo/Marty collaboration about a Wall Street asshole. The cast is also very sexy, Dujardin, McConaughey, Jonah " Sexy Beast" Hillbut most of all insane dance moves :
I am saying American Hustle over the Wolf but I am rooting for both films anyway.
AMERICAN HUSTLE:
WOLF OF WALL STREET:
Edited by CJohn, 03 August 2013 - 04:44 PM.